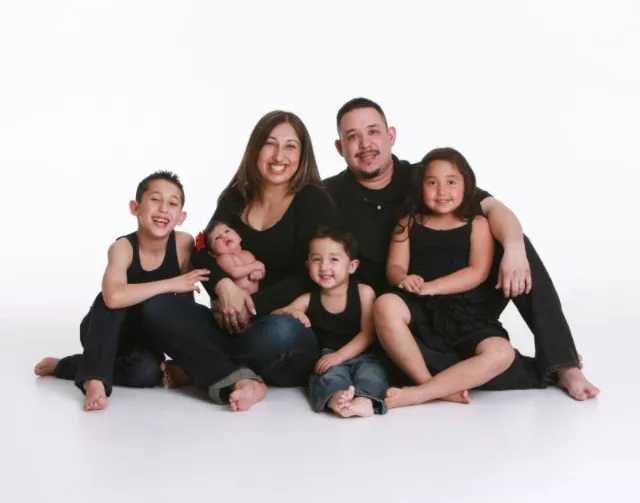 Dr.

There are many dentists to choose from in Colorado. The best dentist is one you trust and feel comfortable going to. We welcome you to meet Dr. Isaac Quintanar and the staff at Mile High Family Dental. Our mission is to serve the community by offering excellent value and excellent dental treatment. Dr. Quintanar believes in serving the community first. He has given over 500 free cleanings to patients. Your dental health is important to us. We believe in quality care and taking things slow. Let us help you keep your smile healthy and happy!!

Dr. Quintanar was born in Denver, Colorado. He went to West High School, Denver University and Colorado School of Dental Medicine. Dr. Quintanar married his wife Linda in college and has been married for over 15 years. They have four children, two boys, and two girls. Dr. Quintanar enjoys the beautiful outdoors of Colorado and is a big fan of our local sports teams (GO BRONCOS!!!!). He also loves spending time with his friends and family.

Conozca al Dr. Isaac Quintanar!!!

Hay muchos dentistas para elegir en Colorado. El mejor dentista es aquel que tiene su confianza y al que se sientan cómodos de visitar para sus servicios dentales. Los invitamos a que conozcan al Dr. Isaac Quintanar y al personal de Mile High Family Dental. Nuestra misión es de servir a la comunidad ofreciendo un valor y tratamiento dental excelente. El Dr. Quintanar cree en el servicio a la comunidad. Ha ofrecido más de 500 limpiezas gratuitas para pacientes. Su salud dental es importante para nosotros. Creemos en una atención de calidad y tomamos las cosas con calma. Vamos ayudarle a mantener su sonrisa feliz y saludable!!

El Dr. Quintanar nació en Denver, Colorado. Fue estudiante de West High School, de la Universidad de Denver y la Escuela de Medicina Dental de Colorado. El Dr. Quintanar se casó con su esposa Linda durante su tiempo en la universidad y han estado casados por más de 15 años. Tienen cuatro hijos, 2 hijos y 2 hijas. El Dr. Quintanar disfruta la hermosa naturaleza de Colorado y es un gran fanático de los equipos deportivos locales (Go Broncos!!!!). También le encanta pasar tiempo con sus amigos y familiares.